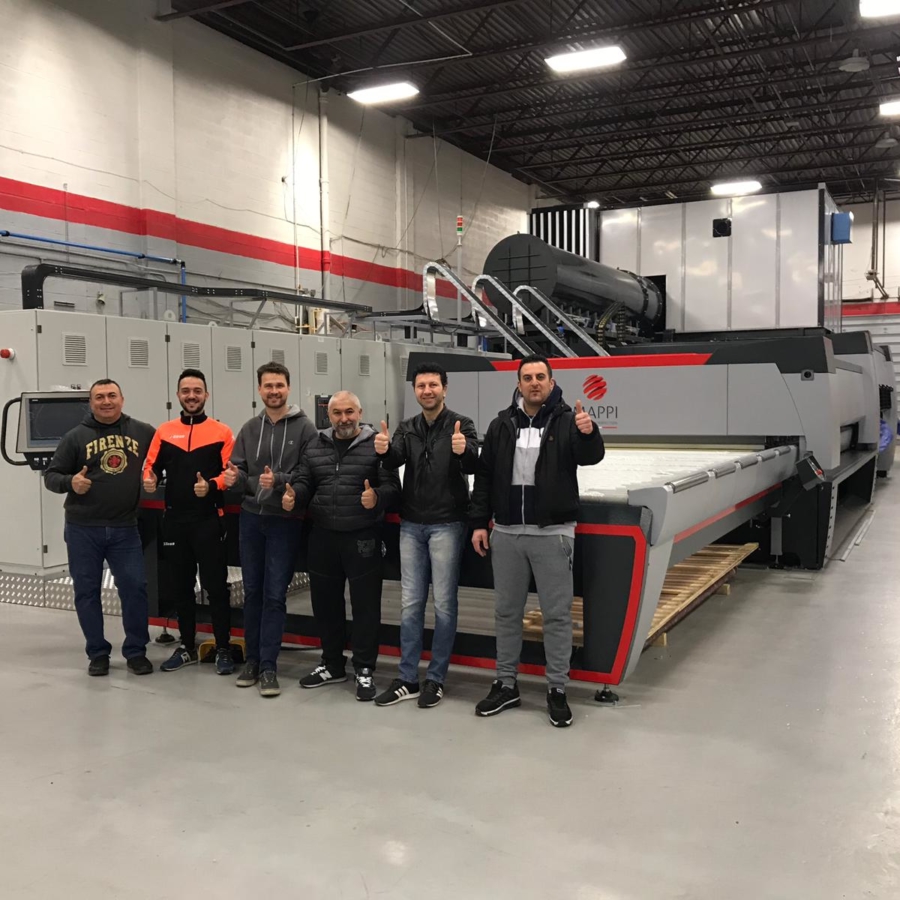 It is not a novelty or rare case for those who choose a Mappi furnace, never go back! As a matter of fact, they come back to Mappi as soon as they can take a second one. This happened with Bel Pre Glassworks, a leader in the flat glass industry from 1974. 

In 2012 they choose a Fox 1500 3200 Eco Convection, the compact machine in Mappi range of products, but also the clear example of our new technologies, construction quality of Mappi tempering furnaces, superior glass quality, reduced energy consumption, and minimized downtime due to furnace setup, ignition and shutdown .

In these years, Bel Pre has continued its path to excellence, establishing itself as the leader in the area of Washington for the production of tempered flat glass, setting the trend in designer glass.

Now Bel Pre has chosen Mappi again to continue its growth: a new ATS 4.0 2500 4200 Xtreme Profile Convection found a place a few meters from the Fox that still remain in the family.
Let's hear from the Bel Pre Glass Family:
"As a family-operated business, we care greatly about our employee's and our customers. These are our two main concerns. With that in mind, we have continually looked for ways to improve, to meet the needs of our customers & to stay current. We're happy to have Mappi as a partner, not only a supplier, because we have found that they have the same philosophy & the same respect for the customer. Mappi understood our need and showed us that the most important component of a furnace is not only the steel and the high-end electronics but the deep knowledge of the tempering process as well as the passion & desire to be better. Mappi continues to focus on this goal just as we do."
#MappiGlass #MappiAts #MappiFox #Belpre #BelpreGlassworks #Glassindustry #excellence
http://www.mappi.it/wp-content/uploads/2019/03/BelPre-Mappi_01.jpg
1200
1600
Mappi international
http://mappiitzen.cluster026.hosting.ovh.net/wp-content/uploads/2018/09/logo-mappi@2.png
Mappi international
2019-03-01 10:15:37
2019-10-29 17:18:51
Bel Pre Glassworks: Two is Better Than One