Posts
http://mappiitzen.cluster026.hosting.ovh.net/wp-content/uploads/2018/09/logo-mappi@2.png
0
0
Marco
http://mappiitzen.cluster026.hosting.ovh.net/wp-content/uploads/2018/09/logo-mappi@2.png
Marco
2018-09-25 15:30:03
2018-09-25 15:33:05
We are ready for glass TEXpo:
 2 days to go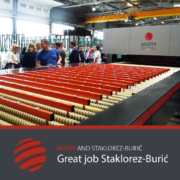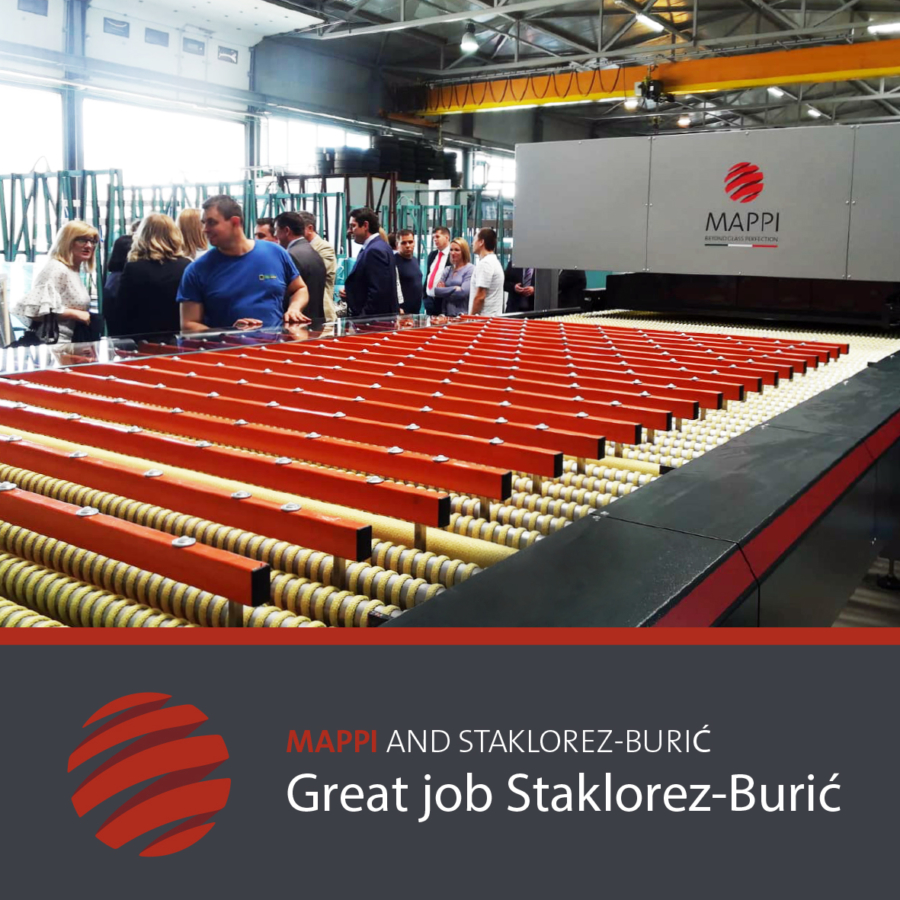 Congratulations to Staklorez-Burić, who choose Mappi ATS Eco-convection for their investment in high end technology.
 Since 34 years this Company is a glass leader not only in Croatia but also in the region thanks to its reliability and the finest quality of their products.
A grand opening for this and other investment wanted by the owner Denis Burić to underline the increasing sales volume and technical capabilities in every aspect of the glass transformation and processing process.
An ATS Eco-convection is the synthesis of what they wanted in increasing technical capabilities without increasing energy consumption and costs. Another new Mappi family partner in the 25th anniversary of the Italian brand, leader in glass tempering furnaces production.
"We sincerely wish great days with us to Denis and his team who believed in Mappi to go "beyond glass perfection". We know they always care about quality and it's the same for us, a quality without compromise" says Nancy Mammaro Mappi CEO and founder.
http://www.mappi.it/wp-content/uploads/2018/09/19_Staklorez-1.jpg
1181
1181
Marco
http://mappiitzen.cluster026.hosting.ovh.net/wp-content/uploads/2018/09/logo-mappi@2.png
Marco
2018-09-18 14:00:13
2018-09-25 15:31:16
In Croatia Staklorez-Burić has chosen to invest in the technology of Mappi ATS Eco-convection
All material on this website is protected by copyright. Unless otherwise stated no part of this website may be reproduced or used for any purpose other than private personal use without the prior written consent of Mappi. Any unauthorized copying, publication or reproduction of the content of this website is strictly prohibited and constitutes an infringement of copyright.